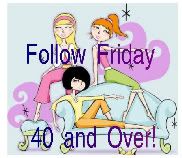 Is it not common courtesy to give or send a "Thank you" when you get a gift these days?
Hubby and I have noticed...(
well okay.. I noticed, and pointed out to hubby
..) that we've have been to a few weddings in the past year, had several births, Birthday's, Graduation's...etc... In our little circle of Family and Friends, and we always make sure that we give to these events, because we Love these people... and because, We are givers... Pleasers..Like to make people smile kind of people..But I would like some kind of reaction from something we give...Even if it's a lie..just humor me damn-it.
The last wedding reception we went to was for a Friend at work (Hubby and I work the same place).
We gave the newlyweds a card with $ in it, and put it in their "Card basket" on the gift table.
There were a lot of people there...a lot of drinking, and dancing..just a lot of motion...who's to say that someone didn't swipe a card or two thinking there might be Money in it. (
just sayin!
)
So, a "Thank you" of any kind would let me know that they even got it.
I guess I'm just Old Fashion.. I like to watch people open the gifts they get. Today's weddings couples don't even exchange rings...At my nephews wedding they already had their rings on..I was waiting, and waiting for that part of the ceremony, which never came. Never saw them open gifts...never got a Thank You!
WTF People?
I guess I'll just have to be a little more stingy with my gift giving to these younger folks!
Or...(
now that I think about it
)..maybe they didn't like my gift, and I should take their no "Thank you for the gift" as a hint! (
hummm...ungrateful little Brats
) Umm, I mean..I'll work on that!
NOT!
I complain, but I'll still give gifts, because that's the way I roll!
Hugs